This year, Nature & Partage will launch several novolties like the organic white willow ( plant aspirin), requested by loyal clients. Since its origins, Nature & Partage has been committed to actively listening to the feedback of its customers.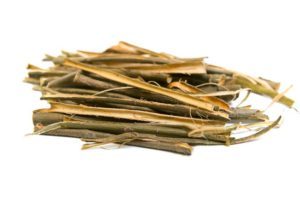 Well known as plant aspirin, the white willow bark (Salix alba) has crossed centuries and civilizations. It is still appreciated for its salicylate compounds with the same properties as aspirin, with fewer digestive side effects. The white willow is recommended to relieve many pains, especially articulations, resulting from osteoarthritis and rheumatism. It can also be used to relieve headaches, painful periods or a feverish condition.

he European Medicines Agency (EMA) recognizes as "clinically well established" the use of white willow bark in "Short-term treatment of low back pain", and its traditional use against "minor articulation pain, cold fever and headaches".
The organic white willow (from trees of French origin) , in bottle of 60 capsuls is now available on our online store !